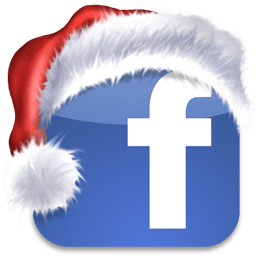 There was a time when the only people who would know you were going away for Christmas would be your immediate family, next door neighbours and friends who would be likely to visit.
Now, however, the entire world can be told you're away.
Having an open conversation on one of the many social media platforms, although Facebook & Twitter are the two largest, has a potential audience of thousands. Even if you lock a Facebook discussion down to 'Friends' only, how many of those 'friends' do you actually know? On twitter, unless you use the 'Protected' account setting, everything you post is visible to everyone – even those without a twitter account.
So, an apparently harmless "I'll be in Rimini" or "I'll be in Romford" is effectively the same as a poster in your front window saying you're going away.
If you have children/teenagers at home then be very aware of what they are telling their friends. Most have Facebook accounts that broadcast messages to Friends and Friends-of-Friends; potentially a very large number. Can they vouch for the trust of every one? I doubt it!
So, a little common sense should prevail.
The risk is that an opportunist, unwelcome, visitor to your home will help themselves to your possessions with the knowledge that you're not going to return that day.
Here's some advice from Thames Valley Police on the subject
As for my plans this year – I'm not saying!